Welcome to
CustomTshirt.com
where we are anything but 'just another run-of-the-mill Custom T-shirt shop'. We are custom merchandise professionals with a passion for supporting teams, individuals, entities, businesses, and organizations, who are all made up of people – just like you! We believe that people just like you deserve an excellent custom print, on a great custom product, with great customer service, at a great price - and that's exactly what we aim to deliver!

Design Effortlessly. Print Flawlessly. Engage Authentically.
Design Effortlessly.
Here at CustomTshirt.com, we've spent countless hours and resources investing in our selection of products, equipment, and processes so that all you have to do is sit back, shop, select, and create your custom merchandising designs effortlessly.
Our technologically advanced design tools have been meticulously engineered with your ease of use and convenience in mind. Coupled with our knowledgeable support team at your side and you'll rest easy knowing your designs will be delivered with attention to all the details.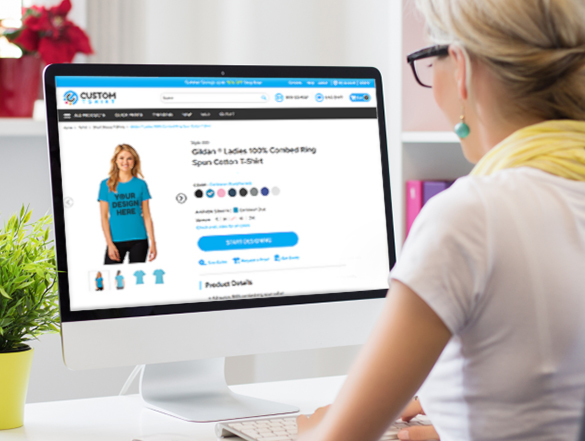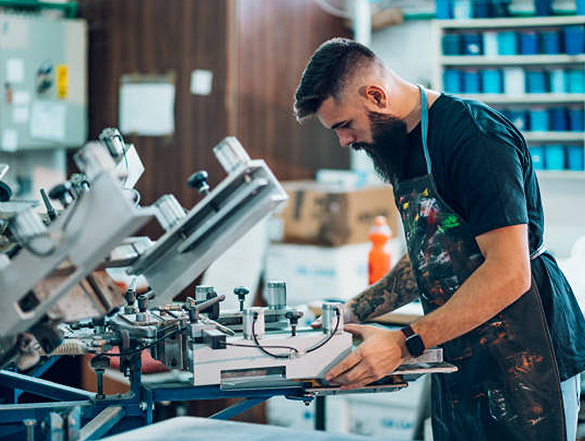 Print Flawlessly.
Mastering the art of custom product printing is no small feat.
Whether it's the art of screen-printing, the ease of digital printing, the craft of sublimation printing, or customizing your selected products with beautiful embroidery, you can feel confident that our seasoned printing professionals are investing years of rigorous experience into each item you order to deliver a flawless result you will be proud of.
Engage Authentically.
We don't just consider your order another job to be completed. Custom printing is our passion and helping you fulfill your custom printed merchandising needs is a privilege we take seriously.
Undoubtedly you are going to have questions along the way. Wouldn't it be nice to know there's a team available to help answer them? Give us the chance to deliver not only the type of quality branded merchandise you expect but the service to back it up.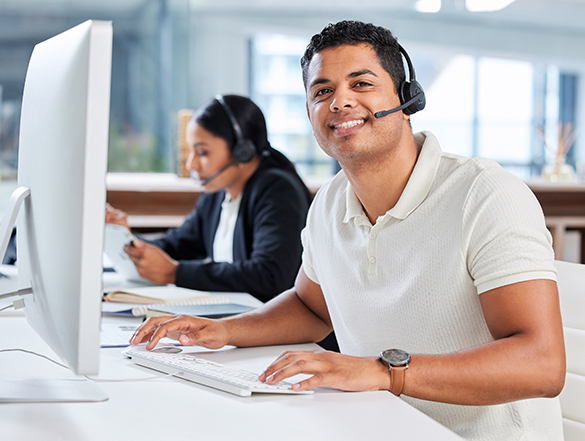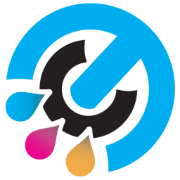 From beautifully basic custom long-sleeved T-shirts to our proprietary RayOm Sublimation clothing; from traditional custom pullovers to sought-after premium sweatshirts; from our functional and fashionable line of custom healthcare uniforms to backpacks, custom canvas totes, to caps, and cups, our team of friendly custom printing professionals is ready to help you explore the options and tailor your choices.
Together, let's bring your custom merchandising ideas to life."